About Us
What We're Cooking: Randa's Mutabal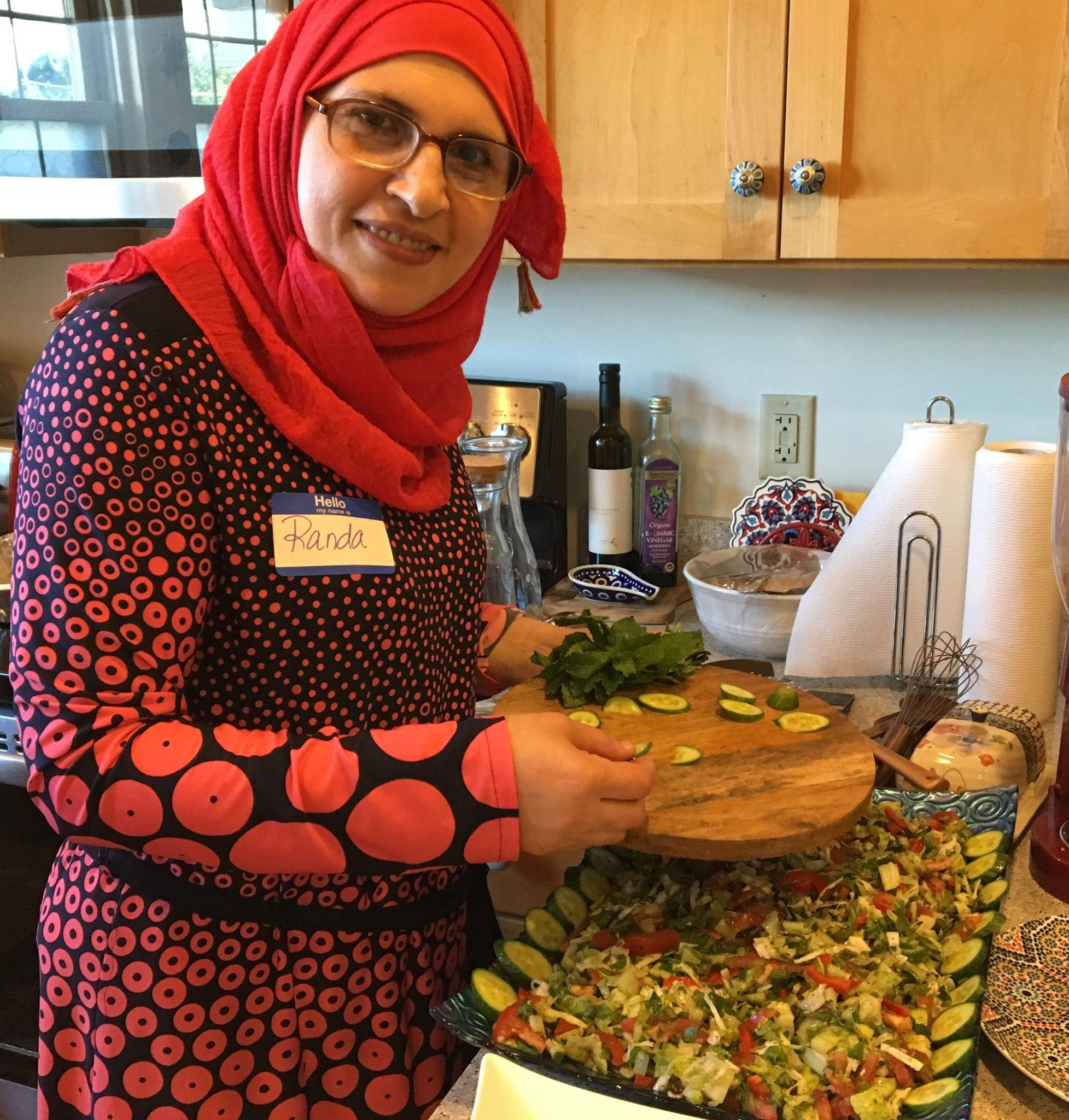 Mutabal is a smoky Middle Eastern dip made with roasted eggplant and yogurt. It is slightly different from baba ganoush: the addition of yogurt here is a very Syrian preparation. It is recommended to serve it with grilled meat or chicken, but it is also great spread on warm pita bread.
Randa's Mutabal
Serves 4-6
Ingredients:  
3 eggplants, medium size
1 cup plain yogurt
½ cup tahini (to taste)
3-4 cloves garlic, crushed
3 tablespoons lemon juice
1 teaspoon salt (or to taste)
2 teaspoons paprika
Garnish:  
Extra virgin olive oil
Fresh parsley or mint
Aleppo pepper flakes
Sliced or diced tomatoes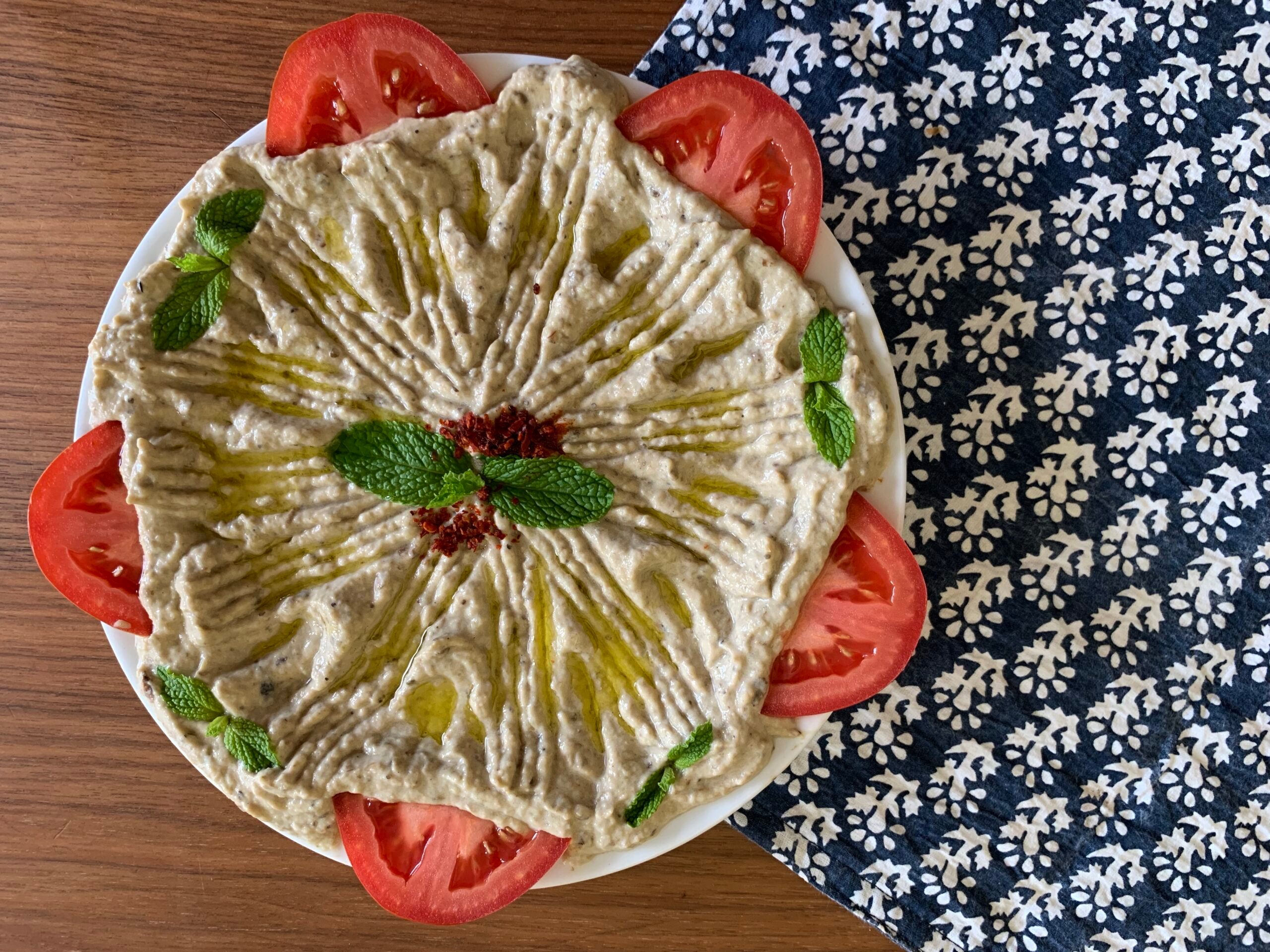 Directions:
Roast the eggplant whole on a baking sheet in the oven at 425 degrees until soft.
Once cool, remove the skins. Mash the eggplant with a fork or chop with a knife.
Add yogurt, tahini, garlic, lemon juice, salt and paprika, and mix until blended.
Transfer to a shallow bowl. Drizzle with olive oil and garnish with the fresh herbs and tomato and serve.
Learn more, view and order from Sanctuary Kitchen's weekly menus at www.sanctuarykitchen.org or visit Sanctuary Kitchen at Cityseed on Facebook.