The Prompter is a newsletter for all members of the David Geffen School of Drama at Yale/Yale Repertory Theatre community.
Each issue of The Prompter includes news from the School of Drama and Yale Rep; information about local and national resources; as well as binge-worthy streaming suggestions, book recommendations, recipes, work from home tips, and activities you can do with the kids in your life.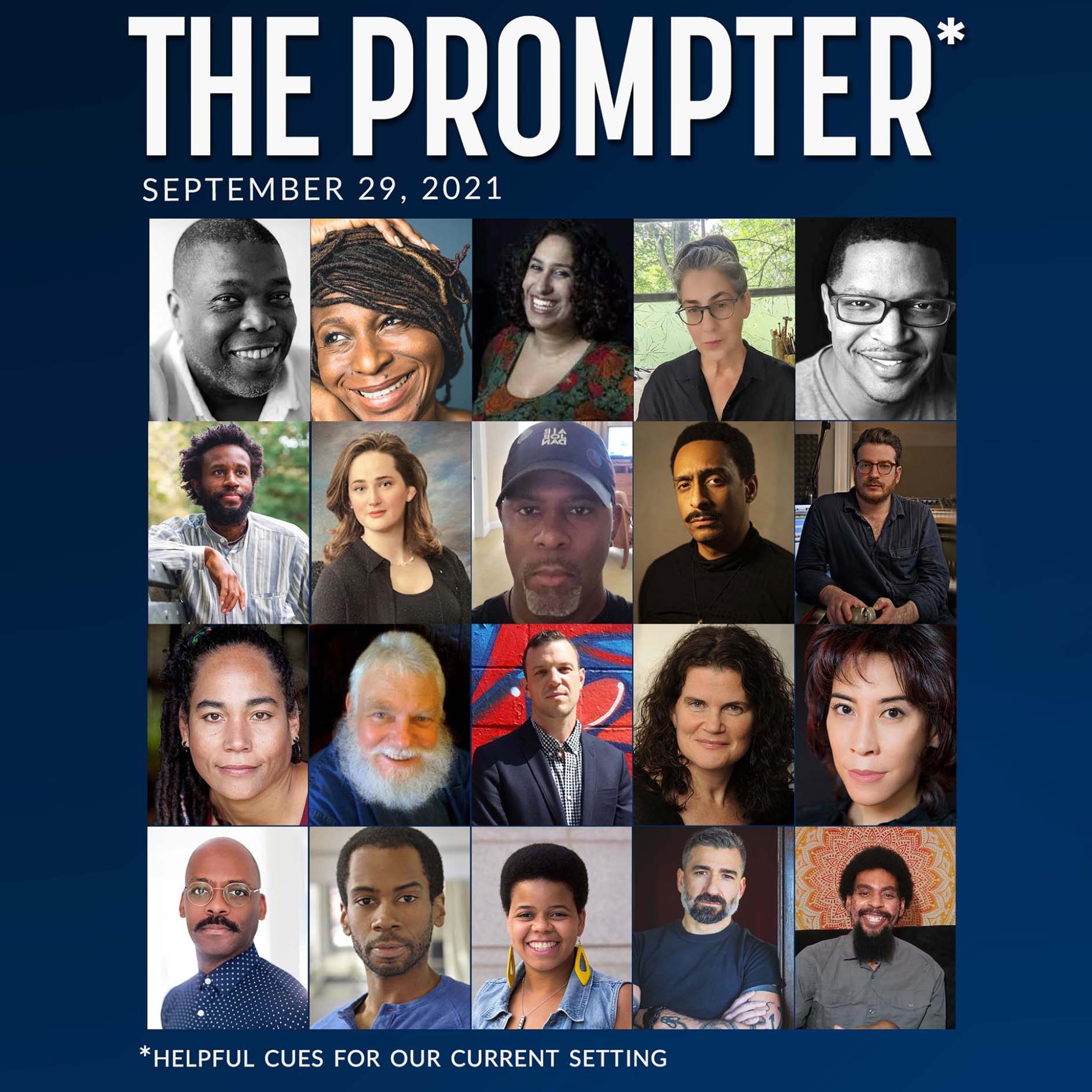 September 29, 2021
In this issue: We welcome an incredible host of new faculty, look forward to the semester ahead, enjoy a seasonal tomato soup recipe from Claire Criscuolo, and more!
Past Issues

May 26, 2021
In this issue: We celebrate our graduating students, play pickleball together, learn about the joys of plant-keeping and banana bread-baking, and more!
Sarah's Simple Banana Bread Recipe

April 29, 2021
In this issue: We congratulate our newest staff and faculty members on their recent appointments, meet our tenacious Operations team, take some comfort and wellness recommendations from students Henriette Reitveld and Isuri Wijesundara, and more!
What We're Cooking: Pannenkoek

April 6, 2021
In this issue: We acknowledge the persistence of anti-Asian racism and commit to continue to work towards developing an anti-racist culture. We celebrate the many recent accomplishments of members of our community, ask Anna Glover for her best recommendations, and more!

February 23, 2021
In this issue: We celebrate Black Joy and Excellence on our campus, in our city, and across the country. We're joined by guest contributor Michelle Turner, have a recipe from Sanctuary Kitchen, and more!
Hair's Kay: A Community and Culture Space

December 16, 2020
In this issue: We check in with our amazing costume shop staff, bake like champions for the United Way of Greater New Haven, look forward to watching 'Ma Rainey's Black Bottom' on Netflix, and more!

November 24, 2020
In this issue: We collaborate with Indigenous Directions to discuss the history of Thanksgiving and acknowledge the land we occupy; we make student Dani Mader's award-winning chili; we share two books by members of our community, and more!

October 29, 2020
In this issue: We recommend watching Langston Hughes's The Ballot and Me and reading David Adjmi's memoir; recognize our Tony nominees and a MacArthur grant-winner; and applaud art created in and by our community.

September 30, 2020
In this issue: We welcome our newest faculty to Yale School of Drama and share Yale Rep's new website; we recommend reading When They Call You a Terrorist; we highlight art in our community including the Elm City Lit Festival; we recommend getting your flu shot, and more!

July 28, 2020
In this issue: We reflect on the role of the Moon in A Midsummer Night's Dream; we introduce the team of Summer Cabaret MEZA and the leaders of People Get Ready Bookspace; we share Sonia Salazar's recipe for Barracuda Bistro & Bar's famous Arepas, and more!

June 25, 2020
In this issue: We congratulate Victoria Nolan on her retirement after 27 years as our Managing Director and Deputy Dean; we uplift Black, Indigenous, or People of Color- led arts and activism organizations in Greater New Haven; we commemorate the life of Margaret Holloway, "The Shakespeare Lady;" we share the recipe for House of Naan's House Old Fashioned, and more!
Something to Drink: House of Naan's Old Fashioned

May 20, 2020
In this issue: We congratulate the class of 2020; get three inspiring book recommendations from our Cabaret Leadership Team; look at Cooperative Arts and Humanities High School's performances from Rent; we cook up some celebratory cocktails and snacks, and more!

May 7, 2020
In this issue: Get some laughs as we share some history of the Commedia dell'Arte tradition and Faculty Christopher Bayes's Laughing Club; we recommend the hilariously talented Da'Vine Joy Randolph ('11) in Dolemite Is My Name; we share a recipe for Ramp Pesto Pasta (with optional homemade pasta), and more!
Bookshelf: The Locusts Have No King

April 20, 2020
In this issue: We learn about the magic of theatre lighting from Lighting Supervisor Donald W. Titus; we recommend reading Latin Numbers and watching The Ground on Which I Stand; we have a recipe for C.Y.O.A. Oat Bars from Riw Rakkulchon ('19) and a family activity from our Props Department; we share home gardening tips from student Sarah Cain, and more!

April 7, 2020
In this issue: Our staff contributes to PPE construction and distribution; we share the "do's and don'ts" of social distancing; we recommend This Book is Antiracist and streaming work by Chair of Playwriting Tarell Alvin McCraney; we share a recipe for Jane Kaczmarek's "Sad Woman Chicken" and a children's poetry activity from Sarah Ruhl, and more!
Photo Credits
Jeff Biehl, Greg Keller, Mary Shultz, and Andrew Weems in Scenes from Court Life, or the whipping boy and his prince by Sarah Ruhl, directed by Mark Wing-Davey, scenic and costume design by Marina Draghici, lighting by Stephen Strawbridge, sound design by Shane Rettig, projections by Yana Birÿkova, wig design by Charles G. Lapointe, technical direction by Kelly Rae Fayton, and stage management by James Mountcastle. Photo © Carol Rosegg, 2016.