About Us
Something to Drink: House of Naan's Old Fashioned | The Prompter
The reason we love this recipe is that it pairs well with every food item on the menu. It's one of the first drinks created by us with an Indian twist, by adding garam masala syrup. It gave us the idea to create more crafted cocktails by adding a twist with Indian-flavored syrups, but everything started with the House Old Fashioned.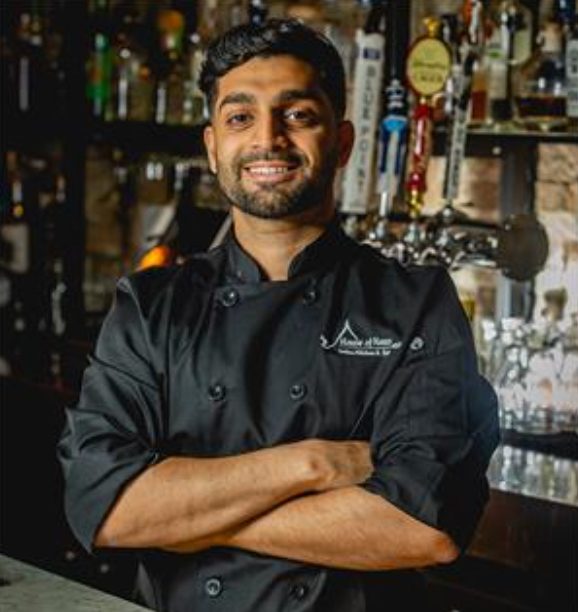 House of Naan's House Old Fashioned
INGREDIENTS
3 tbsp. store-bought garam masala
3 cups water
1.5 cups sugar
2 oz. Wild Turkey whiskey
2 dashes Angostura bitters
Prepare the garam masala syrup: simmer garam masala, water and sugar, until the mixture turns into a syrup.
Construct the cocktail: add a few ice cubes to your cocktail mixing bowl, then add the whiskey, 3/4 oz of the garam masala syrup, and the bitters. Stir with a spoon and strain into a cocktail glass.
Serve in a rocks glass with circular ice cubes and garnish with smoked orange peel.
House of Naan, a sponsor of Yale School of Drama, is open seven days a week for lunch and dinner. Onsite dining, takeout, and delivery options are available.