About Us
Something to Eat: Barracuda's Arepas | The Prompter
Sonia Salazar is the owner of Barracuda Bistro & Bar and Te Amo Tequila. This is her quick and easy recipe for delicious Colombian arepas, a staple of Colombian cooking dating back to the Colombian territory's indigenous people. The versatile corn flour cakes can be served for breakfast, as a side dish, or even as a quick meal when topped with steak, chicken, BBQ pork, or queso blanco.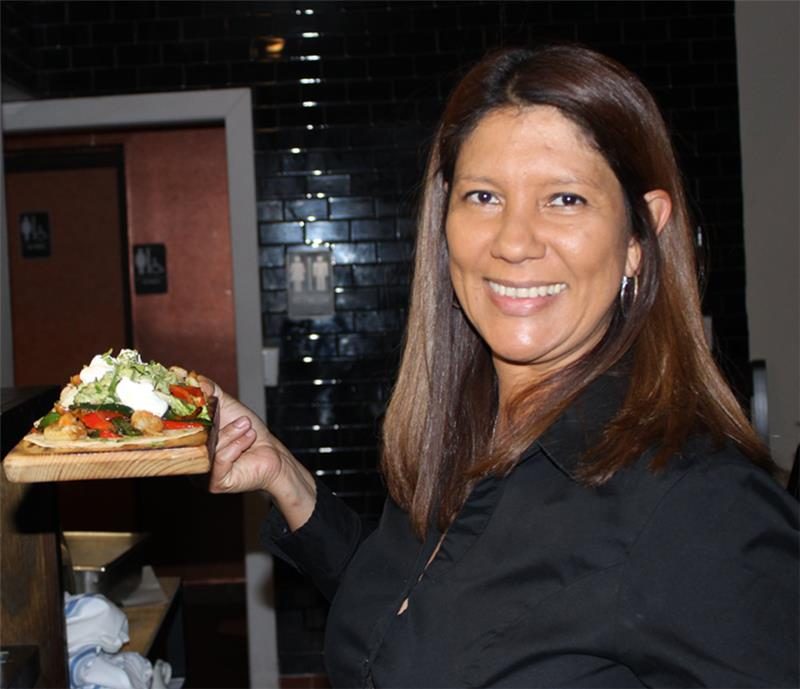 INGREDIENTS
1 cup warm water
1 cup pre-cooked white cornmeal (such as masa arepa)
1 cup shredded mozzarella cheese (about 8 oz)
1 tbsp butter
½ tsp salt (or to taste)

In a large bowl, combine masa with cheese and salt. Slowly pour the warm water in and stir well. Using your hands, knead the mixture until a smooth dough forms. Form into 6 even balls, then flatten into circles about 4 inches in diameter. In a cast-iron skillet or flat top grill, melt half of the butter on medium heat. Grill arepas until golden brown – about 3 minutes per side.
Barracuda Bistro & Bar (1180 Chapel Street) is open Tues-Sat from 3PM-11PM for dine-in, takeout, and delivery.
Te Amo Tequila (182 Temple Street) is open seven days a week from 3PM-midnight for dine-in, takeout, and delivery.