About Us
What We're Cooking: Pannenkoek (Dutch Pancake)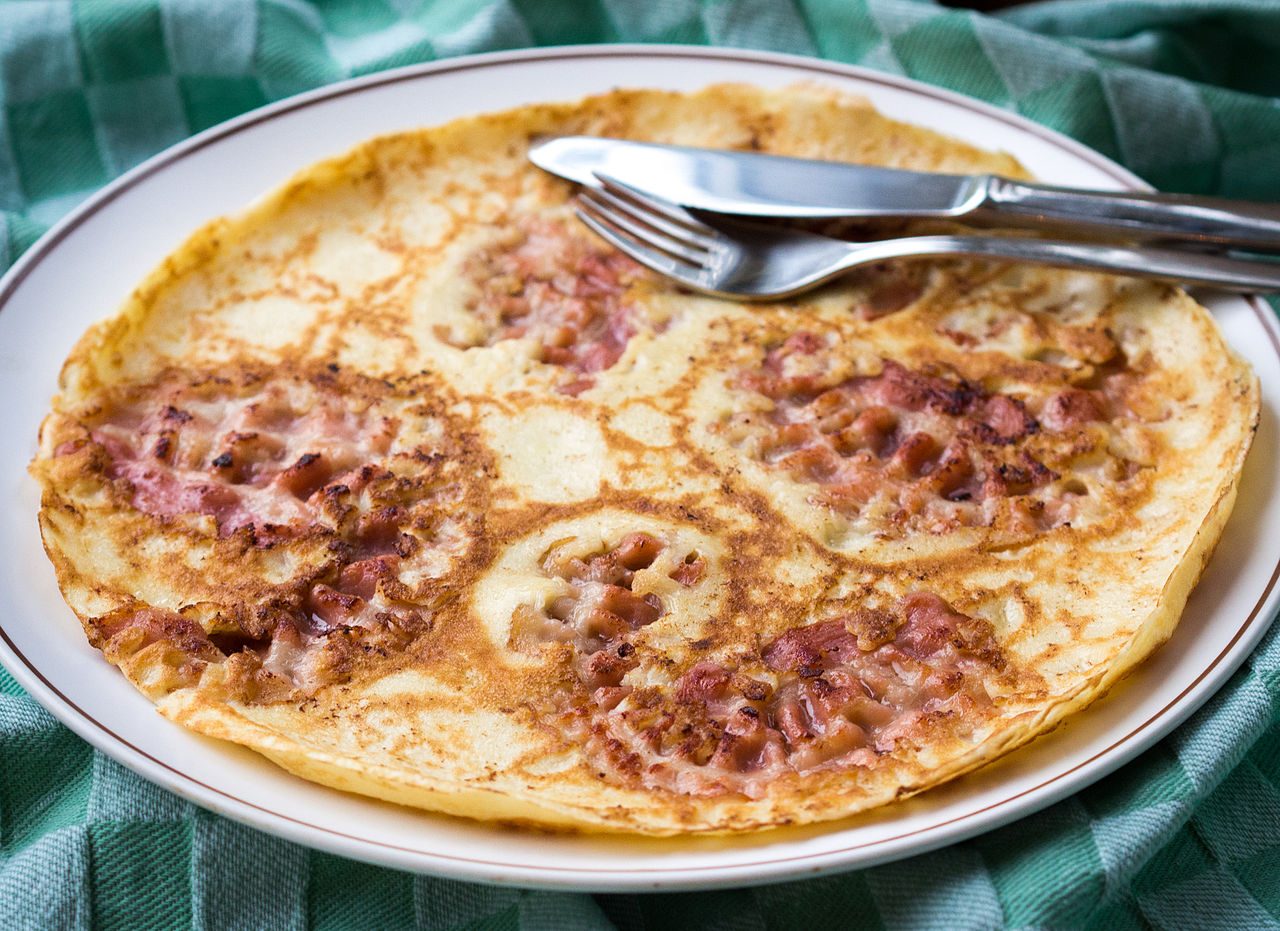 Ingredients
4 cups of flour
1 teaspoon salt
2 medium eggs
500 ml milk
Butter
anything you'd like to add on
Directions
Mix the flour with the salt, add the eggs and half the milk, and beat with a whisk until smooth.
Add the rest of the milk and beat until smooth. For best result, let it rest for 30 mins (though I never have the patience to do this).
Add some butter to a large frying pan. I like adding slices of cheese (preferably Gouda) in first, and covering them with the batter, it makes the cheese nice and crispy. You can also put things in the batter (my mum used to put raisins and small pieces of apple in there). Pour the batter into the pan – it should cover the whole pan but not be very thick.
Once air starts coming out of the sides of the pancake, you can go ahead and flip it. The pros can do this in the air, I just use a spatula.
I like my pancakes with cheese and syrup, and sometimes add arugula (it sounds odd, but it's amazing!). You can combine the pancake with anything, so be creative!
Bio
Henriëtte Rietveld is a third-year Dramaturgy student originally from the Netherlands. Before coming to Yale, she worked as dramaturg, director, and creative producer in London, UK. Her favorite pastime during the pandemic has been going for walks with friends and having a drink on the porch.