About Us
What We're Cooking: Ramp Pesto Pasta | The Prompter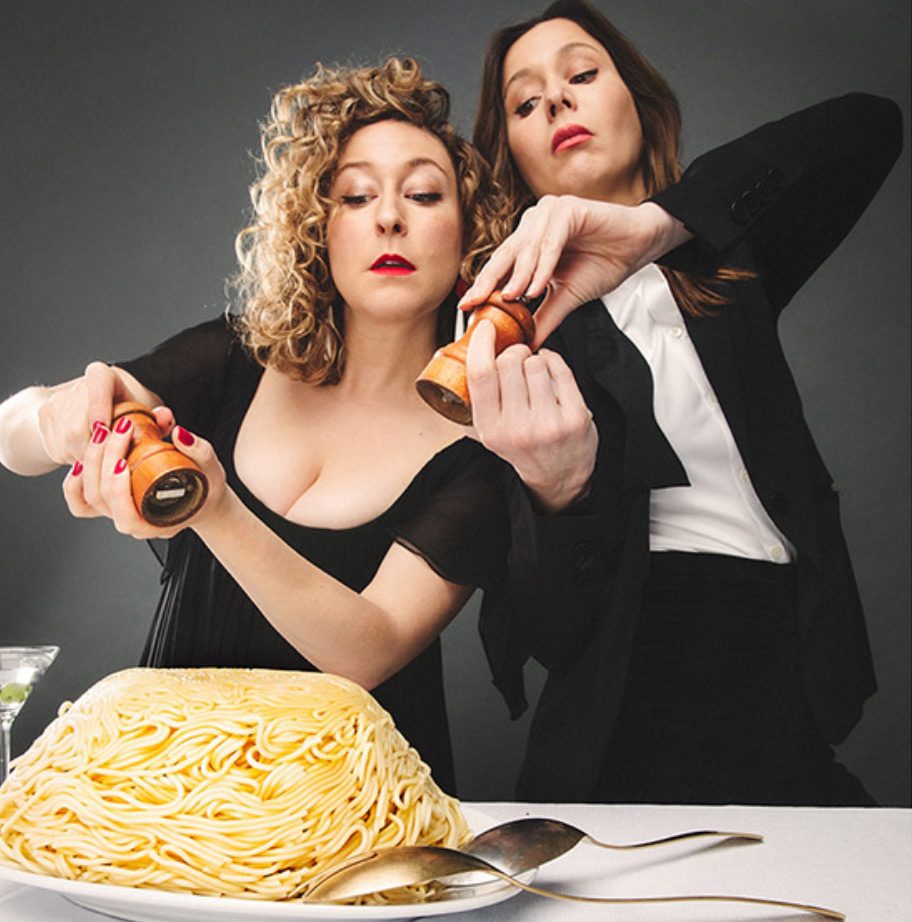 Having a Night with Ari & Sophie
Spring is here and that means it's ramp season! Brief, garlicky weeks of bounty that beg for a pesto and pasta! What better time to let your garlic breath run rampant?
Ramp Pesto
Ingredients
2 cups ramps
½ cup parmesan
½ cup nuts of some kind––Walnut! Pine nut! Almond! Pistachio?
½ cup olive oil (Young & Unfiltered, if possible. Definitely the new name of our rap duo)
½ -1 tsp. lemon zest (if you've got one on-hand, given lack of trips to the grocery store)
Salt 
Trim your ramps. If there's anything brown or slimy on the outside, strip it off, and cut off the roots.
Cut your ramps (the white AND the green, please!) into 1-inch pieces, and toss them into your food processor or whatever you're using to make pesto. If you're a mortar-and-pestle person, wow, we're impressed.
Add your nuts and parmesan and blitz it! You want it to get creamy before you add the oil.
If possible, add the oil in a steady stream while your food processor is running. There's usually a small hole on the top––and this is what it's for! Who knew?! If not, just add it all at once. Don't stress, it's just a pasta sauce.
Run your food processor until it looks creamy and bright green, and smells like fresh, garlicky spring.
Taste and add some lemon zest if you want a bit of brightness. Stir it all up.
Toss in a bowl with your pasta and a dab (a tablespoon, who are we kidding?) of butter.
BONUS: Feeling extra ambitious? Since everyone you know has seemingly become a bread baker overnight, why not use this time to embrace your inner Marcella Hazan and master the other fine art of gluten: pasta! Ari and Sophie show you how here.
Ari Venturi ('15) and Sophie von Haselberg ('14) are the hosts of the podcast Having A Night.