About Us
What We're Cooking: C.Y.O.A. Oat Bars | The Prompter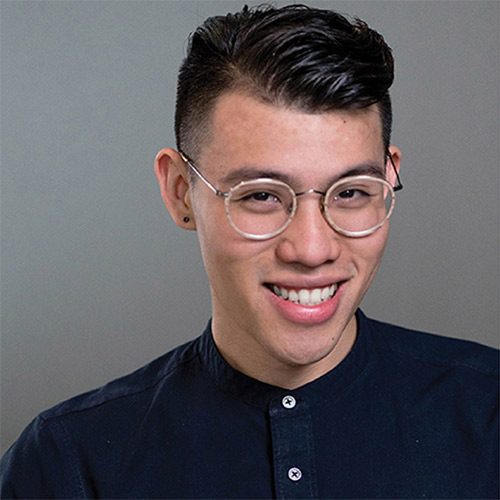 Got a lot of oats? Tired of oatmeal for breakfast? Scenic designer Riw Rakkulchon ('19) offers this choose your own culinary adventure.
C.Y.O.A. Oat Bars
Pre-heat the oven to 350°f. Spray an 8×8 or 9×13 inch pan or rub it with some butter.
Combine until smooth:
1 cup unsalted butter, (2 sticks softened, but not melted!)
1/3 cup sugar
2/3 cup packed light brown sugar
Add in and mix:
1 egg
1 Tablespoon vanilla extract
Add in:
1  cup all purpose flour*
3 cups rolled oats
1 teaspoons salt
1/4 teaspoon baking soda
1/8 teaspoon baking powder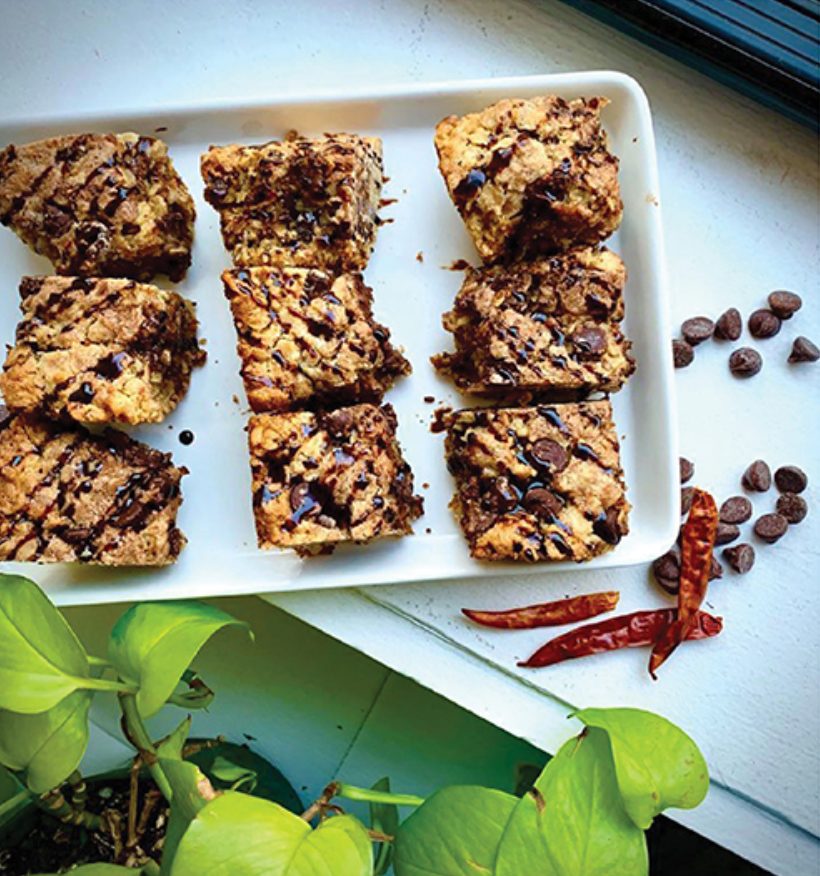 Mix until your dough comes together. The dough will be a slightly fluffy, fatty mixture in comparison to your average cookie dough. Scrape down the sides of the bowl.
Pour your dough into your pan and push lightly to fill the pan.
Swirl in 1/2 cup of Choose Your Own Adventure such as nutella, jam, honey, or be creative with things available in your pantry. I used a homemade Thai Chocolate Ganache because I like it spicy, and cut the spice with some chocolate chips!
Bake for 22-30 minutes depending on the size of your pan. Do the C.Y.O.A. Dance while you wait. It's a variation of Y.M.C.A.
Take it out, let it rest in the pan until cool. Cut into bars. (I always drizzle some chocolate goodies in at  the end.) Done!
Cookies can be stored in the refrigerator for up to 12 days! Great for breakfast or snacks.
*Substitute ½ cup cornstarch, or 1 ⅓ cup oat flour for gluten-free folks. You can make your own oat flour by grinding up rolled oats in a blender until powdery.