About Us
What We're Cooking: Winning Chili | The Prompter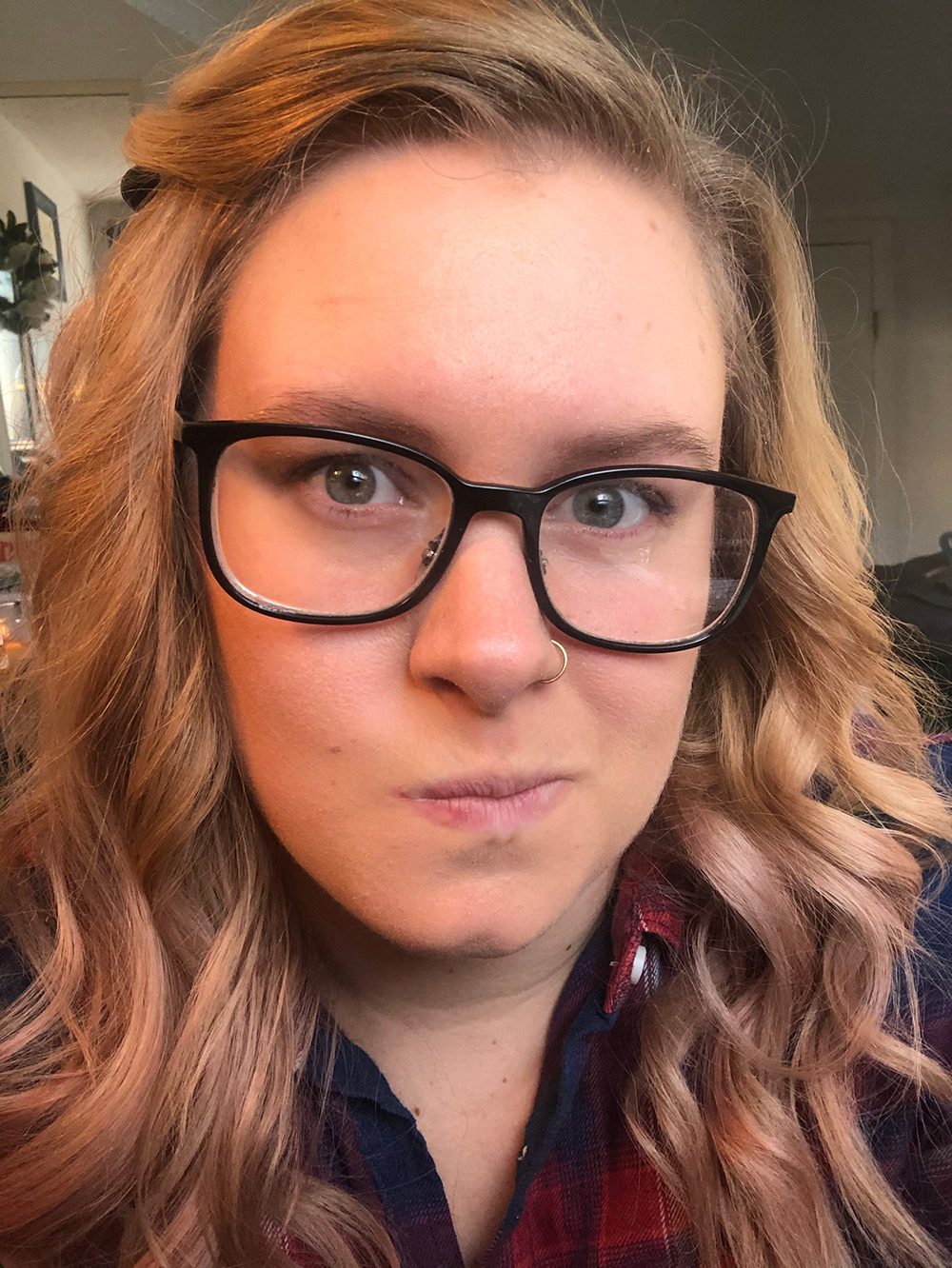 Like many traditions, the origins of the unofficial Annual Chili Cookoff are lost in the mists of time. Did it start when Nikki Mills ('13, Faculty) suggested it to her cohort and made a large ribbon for the winner at a Friday night social? Was it a shift from a baking contest in the early 2000s? However long it's been, the Chili Cookoff hosted by the Technical Design & Production (TD&P) department has left many past participants with vivid memories of competitive ingredients, bright ribbons, and scores of crock pots.  
Third-year student Dani Mader cooked her 2019 ribbon-winning chili in a crock pot that has been passed from student to student as they inherit an apartment near campus. Her name is etched with other winners' signatures on the Wooden Spoon, which is displayed in the student tech office at the University Theatre to inspire future Chili Chefs. 
Dani generously shared her winning recipe to keep us warm as the days get shorter and colder. 
Many thanks to Latiana (LT) Gourzong ('19) for researching this story! 
Winning Chili

Ingredients
5-7 lbs. boneless pork shoulder roast (pork butt)
3 large yellow onions
1 Tbs of chili powder per lb. of meat
3 14.5 oz cans diced tomatoes
2 14.5 oz cans red chili beans (optional)
2 8 oz cans of tomato sauce
3-4 cloves garlic, diced
3 jalapenos, diced
2 Anaheim peppers, diced
2 Serrano or other hot peppers, diced
Salt and pepper
Instructions:
Cube pork into 1″ cubes, trimming off excess fat as you go. (A little fat on the meat is fine!)
Season pork cubes with salt and pepper
Brown pork in small batches with a little oil. Once browned, thrown into large soup pot.
Dice one onion and roughly chop the other two. Cook over medium heat until soft.
Add onions, tomato sauce, diced tomatoes and their juice, garlic, beans (if using), and chili powder to pot.
Bring chili to a boil. Add salt and pepper to taste.
Reduce chili and let simmer one hour.
Add diced peppers to the pot.
Simmer for three more hours or until meat is falling apart. You want the pork extra tender.

If the chili is too thick, add more tomato sauce or onions.
If the chili is too thin, add tomato paste.

You can absolutely eat this right away, but it is best to let it sit for 24 hours to let all the flavors meld together.